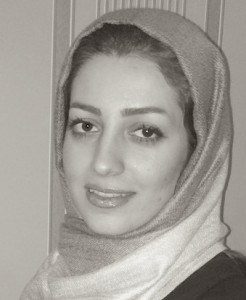 Postdoc Researcher
Contacts
E-mail:   tooska.dargahi – at – uniroma2.it  / tooska.dargahi – at – cnit.it
Skype: tooska.dargahi
Address: Netgroup Lab – Università degli Studi di Roma – Tor Vergata
Via del Politecnico, 1 00133 – Roma (Italia) (map)
Research Interests
Security & Privacy
Wireless Sensor & Ad-Hoc Networks
Attribute-Based Cryptography
Recent Publications
[Book Chapter] Tooska Dargahi, Ali Dehghantanha, Mauro Conti, "Investigating Storage as a Service Cloud Platform: pCloud as a Case Study", (Elsevier) Contemporary digital forensic investigations of cloud and mobile applications (2016).

[Conference]  Claudio Pisa, Alberto Caponi, Tooska Dargahi, Giuseppe Bianchi, Nicola Blefari-Melazzi, "WI-FAB: Attribute-Based WLAN Access Control, Without Pre-shared Keys and Backend Infrastructures", in Proc. of the 8th International Workshop on Hot Topics in Planet-scale mObile computing and online Social neTworking (HotPOST16) (MobiHoc Workshop), 2016.

[Conference] Luigi Stammati, Claudio Pisa, Tooska Dargahi, Alberto Caponi, Giuseppe Bianchi, "FEBA: An Action-Based Feature Extraction Framework for Behavioural Identification and Authentication", in Proc. of the Workshop on Future Access Control, Identity Management and Privacy Preserving Solutions in Internet Services (ARES Workshop), 2016.